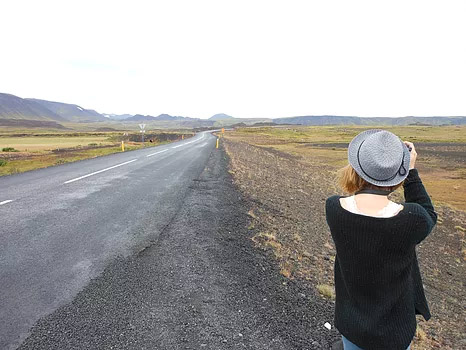 A bit about me.
I grew up as somewhat of a vagabond. By the time I was six, I had experienced the rolling hills of Virginia, snow-capped Rocky Mountains, Georgia peaches, and cold Michigan winters...
Eventually, my family and I found our way across ten states, landing in Minnesota, which is where I stuck my boots in the snow and thought, "It may be -20 degrees, but I like it here."
Okay, that's a lie.
I arrived in a year where spring came early and was tricked into thinking the weather wasn't that bad. But in all honesty, it really isn't if you dress for it and buy snow tires.
Anyway, I digress...
I graduated from the University of Minnesota with a B.A. in English in 2013 and have been doing work in this field ever since (and even a bit before.) I love to write and edit anything, but I specialize in lifestyle writing, creative nonfiction, copywriting, and children's literature. I've also turned my interest in fine art and design into part of my gigs too.
I currently spend my days in a cute mid-century home in the 'burbs with my husband, our son Theodore, and two silly cats, Otto and Lulu.
What's up?
I work with my husband, Josh, to offer creative services—including everything from copy editing to package design to mural painting—to a variety of clients.


I'm in the process of writing and editing Zgweebleville, a graphic novel for (but not limited to) kids. Follow along here and here!


And I'm doing all the other things I love: playing with my son, collecting antiques and vintage, drinking coffee, needlefelting critters, cuddling with my cats, drawing goofy pictures, and spending lots of time with family and friends.